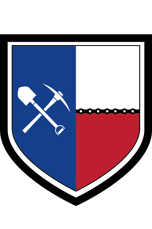 Vermejo is excited to announce the Second Annual Charcoal Burner Gravel Ride and Run, set for May 18th, 2024. Join us for an incredible experience at Vermejo Park Ranch, an expansive 558,000-acre property in the Southern Rockies, featuring closed private roads amidst the captivating wildlife.
For gravel bike enthusiasts, choose from our unique routes covering a variety of distances, or customize your ride to fit your preferred challenge. Runners can take on the half marathon, a 13.1-mile course through the scenic beauty of Vermejo Park Ranch.
The courses feature two-track ranch roads, rural dirt roads, and well-maintained gravel roads. Aid stations strategically placed along the routes will ensure your needs are met, with support provided for both the gravel ride and the half marathon.
Embark on this extraordinary journey, starting and ending at the only remaining historic charcoal ovens in New Mexico. Embrace the burn, and we look forward to welcoming you in May for a day of exhilarating races against the stunning backdrop of Vermejo Park Ranch.